Skip to main content
https://svpworldwide.widen.net/content/evnkeg569q/jpeg/SingerMX231.jpeg?position=c&color=ffffffff&quality=80&u=xyrryw/upload/q_auto,f_auto/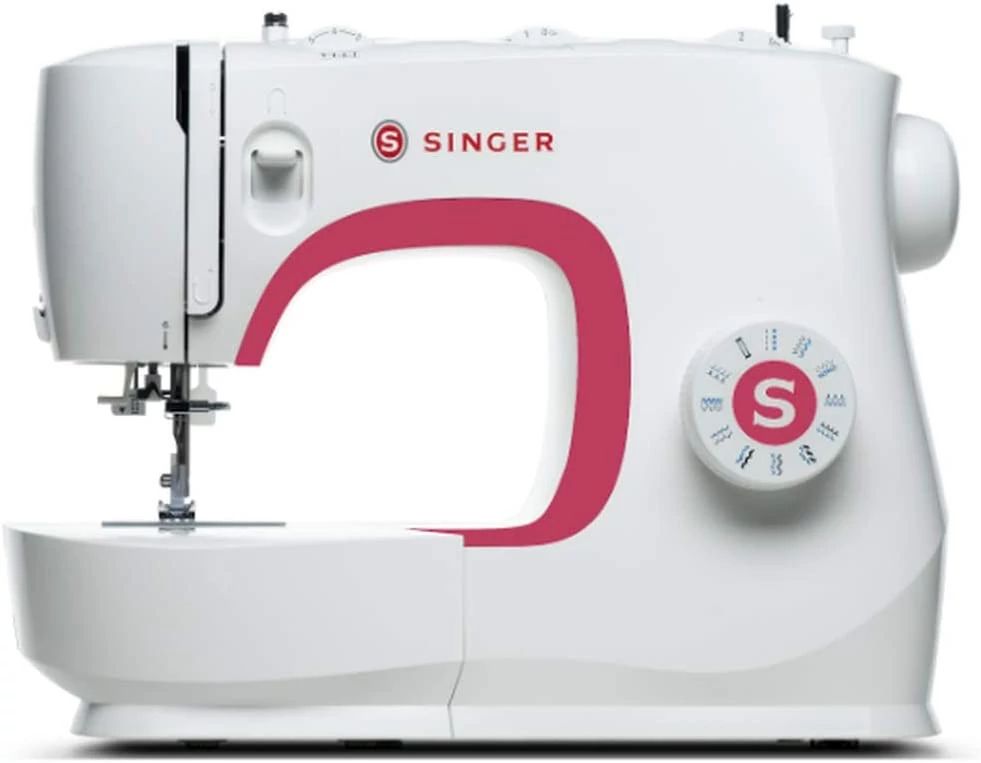 Added to Wishlist
MX231 Sewing Machine
Free Shipping & Returns
(continental US)
For your convenience, your machine will arrive pre-threaded. Accessories included are located in the storage area at the front of your machine. Shop compatible accessories
$50 included accessories
97 Stitch Applications
Automatic 1-Step Buttonhole
Built-In Needle Threader
Adjustable stitch length & width
5.7" sewing space (needle to tower) and 4.2" height
Use SINGER Class 15 Transparent bobbins
Meet the SINGER® MX231. With a full range of stitches, the SINGER® MX231 sewing machine is perfect for any type of sewing. With basic, decorative, and stretch stitches, you can sew a wide range of fabrics, from sheer and stretch knit to denim and more.
With the front load bobbin design, bobbins are easy to wind and insert, while maintaining a smooth needle plate surface.
Stitch width and length can be adjusted to further customize stitches to each and every project. Threading is a breeze with the built-in needle threader. Sew fashions, piece quilts, create crafts or do simple mending – you can do it all!
The SINGER Sewing Assistant App provides help at your fingertips 24/7.
---
97 Stitch Applications
A stitch application is a specific technique you can do with a selected stitch.
Included Accessories ($50 value)
General Purpose Foot, Buttonhole Foot, Button Sewing Foot, Edge/Quilting Guide, Screwdriver, Seam Ripper or Lint Brush, Pack of Needles, Bobbins (Class 15 transparent), Thread Spool Cap, and Darning Plate
---
Stitch Applications (97)
A Stitch Application simply means a specific sewing technique that you can do with a selected stitch. Basically, Stitch Applications are all the different things you can actually DO with your machine!
SINGER Sewing Assistant App (+)
Use this App to help you learn about the parts of the machine, how to set up the machine to start sewing including threading the top of the machine and the bobbin, how to select stitches for various techinques, and more.
Built-In Stitches (23)
Choose from a variety of stitches for basic sewing, decorative sewing, and more
One-Step Buttonhole (+)
Buttonholes are sewn in one easy step. Just place the button in the buttonhole foot and the machine sews a buttonhole perfectly sized for that button, delivering consistent results every time.
Built-In Needle Threader (+)
Effortlessly threads the eye of the needle - eliminates eye strain and saves you time
Front Loading Bobbin (+)
Easy Stitch Selection Dial (+)
Built-in stitches are displayed on the Stitch Selector Dial. Simply turn the dial to select the stitch you want to sew.
Adjustable Stitch Length (+)
Customize the appearance of a stitch by increasing or decreasing the distance between stitches. Use this function for various stitch techniques like applique, basting and more.
Adjustable Stitch Width (+)
The size of the stitch from left to right is adjustable, to make the stitch sew narrower or wider as desired.
LED Lighting (+)
Long lasting LED lighting provides bright illumination and stays cool to the touch
Sewing Space (Needle to Tower) (5.7")
The distance between the needle and the main part of the machine. Having a generous "C" space allows you to sew larger projects like quilts with ease.
---
---
---
---