Skip to main content
https://svpworldwide.widen.net/content/lz2qhunqpd/jpeg/invisible-zip-mock-nalatamjpgcrop.jpeg?position=c&color=ffffffff&quality=80&u=xyrryw/upload/q_auto,f_auto/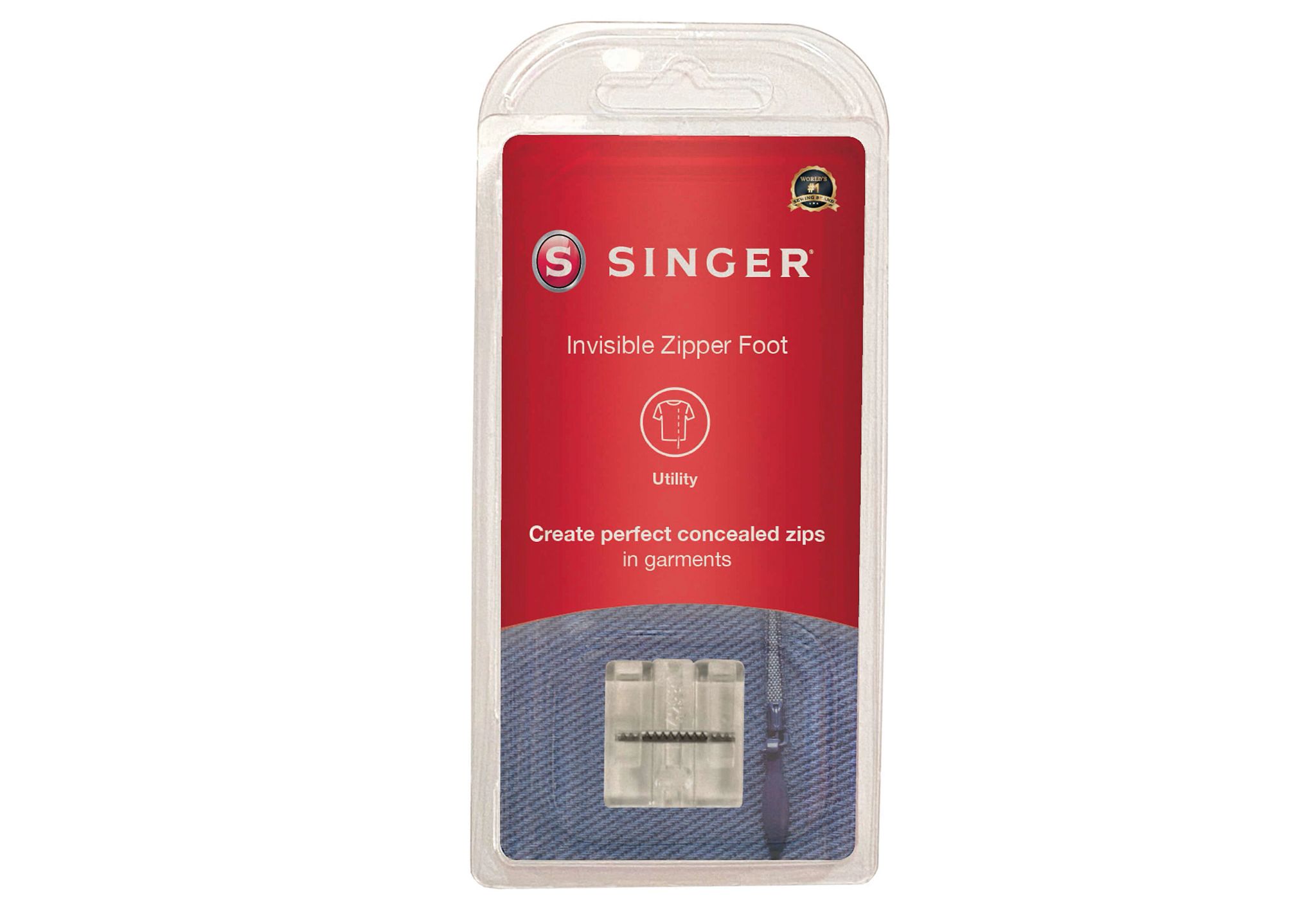 Added to Wishlist
SINGER Invisible Zipper Foot
Free Shipping & Returns
(continental US)
Professionally and easily conceal zippers within a seam
Grooves under the foot hold the zipper coils in place while sewing
Great for garments and home decor projects
Fits: MA, MC, CB, CC, EC series (see Specifications tab for specific models)
The Invisible Zipper Foot is used in applying a completely concealed closure in garments and home décor items, with only the zipper pull showing on the outside. No stitching is visible on the outside of the fabric.
The foot has a needle hole in the center and two grooves underneath to accommodate the zipper coils. Unlike a regular zipper, an invisible zipper is inserted before any part of the seam is stitched.
Fits SINGER machine models series: MA, MC, CB, CC, EC (see Specifications tab for specific models).
---
MA Machine Compatibility (+)
Locust: 1507, 1507WC, 1525/1725, 1748, 8280, 8280L, 8280 SMART II
Mecury I: 1105, 1116, 1120, 1130, 7020
Promise: 1408, 1409, 1412, 1512
Simple: 1732, 2932, 3116, 3221, 3232, 3210, 3223, 3229
Tradition: 2250, 2259, 2263, 2273, 2277, 2282
M Series: M1500, M1600, M2100, M2200, M2400, M3200, M3300, M3330, M3400, M3500
MC Machine Compatibility (+)
Fashion/Inspiration: 4205, 4206, 4210, 4212, 4218, 4220, 4228
CB Machine Compatibility (+)
Curvy: 5625, 8763, 8767, 8770, 8780, Athena 2009
One/160: Singer One, Singer One Plus, 70, 8768
Cosmo/Confidence: S800, 5625, 7256, 7256 HC, 7258, 7285Q Patchwork, 7410, 7412, 7422, 7424, 7426, 7430, 7436, 7442, 7444, 7446, 7448, 7462, 7463, 7464, 7466, 7465, 7467, 7467S, 7468, 7469, 7469Q, 7470, 7563
CC Machine Compatibility (+)
9900: 9910, 9920, 9940, 9960, 9985, 9980, 9970
EA Machine Compatibility (+)
Futura: FQ-4, SEQS-6000, SEQS-6700, 5 Futura Quintet, 8500Q, XL-400, XL-420, XL-550, XL-580

EB Machine Compatibility (+)
Superb/Legacy: EM200, SE300, SE340, C440Q, C440

EC Machine Compatibility (+)
Futura: CE100, CE150, CE180, CE200, CE250, CE350, SES1000, SES2000
---
---
---