Skip to main content
https://svpworldwide.widen.net/content/xswnfopw39/jpeg/D04739_Beauty.jpeg?position=c&color=ffffffff&quality=80&u=xyrryw/upload/q_auto,f_auto/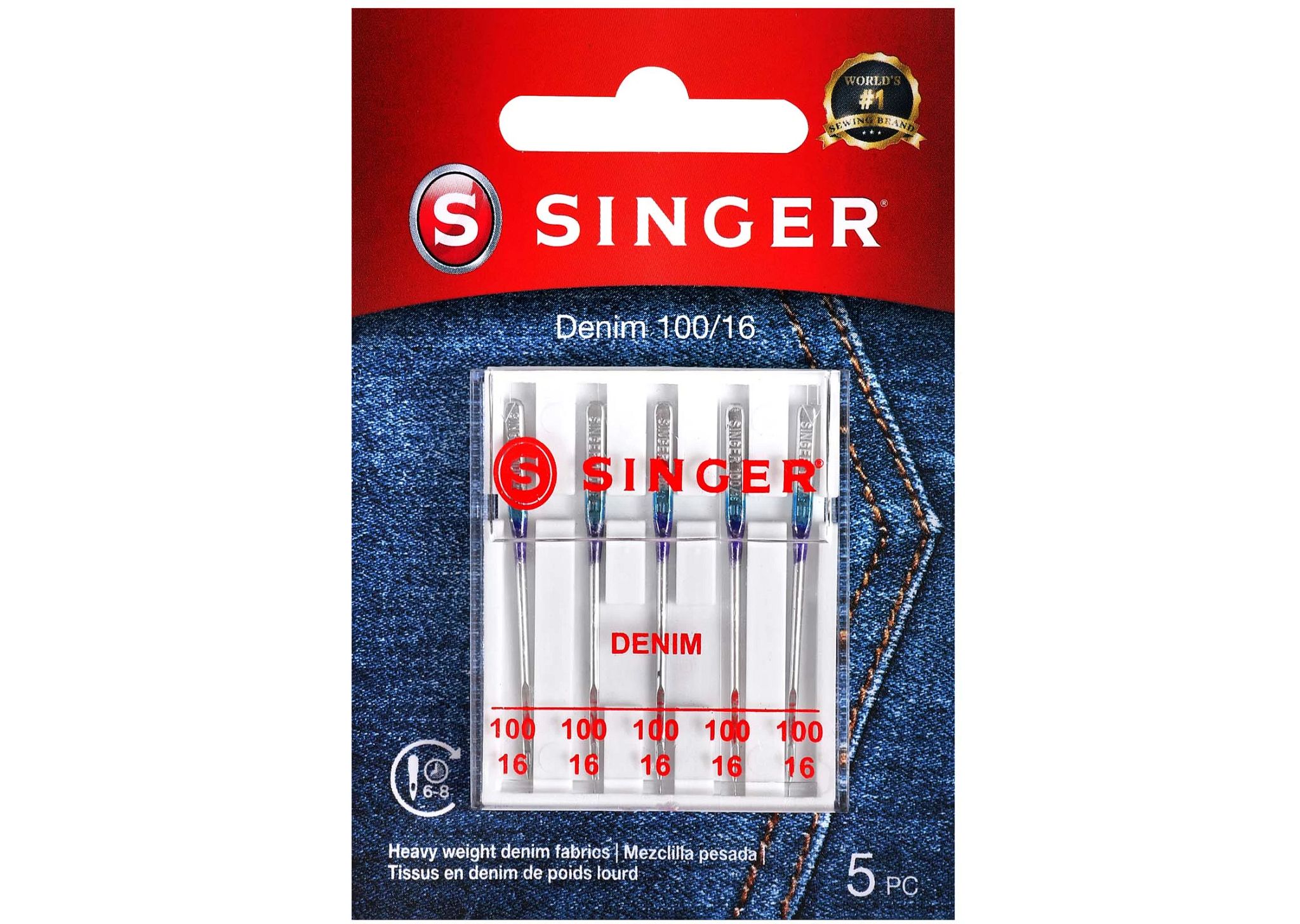 Added to Wishlist
SINGER Denim Needles, Size 100/16
Free Shipping & Returns
(continental US)
TIP: For highest sewing quality, change your needle every 6 - 8 hours of sewing and/or type of fabric. SINGER needles are compatible with all brands of domestically sold sewing machines.
See why SINGER needles are better!
5-Count
Regular point
Size 100/16
Reduces breakage and skipped stitches due to reinforced blade with rounded tip and tapered end
Use when sewing denim, heavyweight or layered fabrics - great for jeans, mending thicker clothing or crafting!
Set of 5 size 100/16 stainless steel machine needles is used for stitching denim and other heavyweight or layered fabrics. Great for jeans and other thick clothing repair or crafting.
Five needles are encased in a safe compact storage case with the sizing marked on its clear cover. Needles are for machine use, and can be used in Singer, Brother, Kenmore and other quality sewing machines.
---
---
---