Sewing

-

Sew Newsworthy Sewing 101
Sew Newsworthy
We're going back to the basics! It might be time for you to brush up on old skills, or maybe you're a first-time sewist that's looking for a little help getting started. This is your one-stop shop for sewing resources, troubleshooting, machine tutorials, manuals, and more.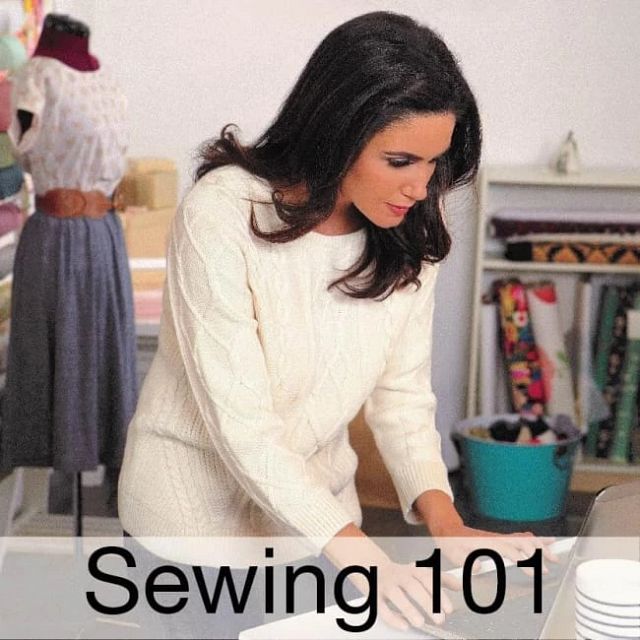 We offer more than just sewing machines, accessories, and attachments. We've got videos on getting started, we now offer machine manuals exclusively online, we've got an impressive Accessory Guide, and it doesn't stop there. All of these resources are free to use for sewists at every level! Whether you're a beginner to sewing, or a seasoned sewist, these tips and tricks are essential.
Get Started Videos:
Under the "Learn" tab at the top of this page, you can find a sub label titled, "Get Started Videos." That link will take you to our Owner's Class videos. Discover the best parts of your sewing machine in minutes
Get Started Here:  https://www.singer.com/getstarted
Also under the "Learn" tab, you can find tips & hints, this blog, and sewing help. There, you can learn more bobbins (and how to use them), threading your machine, creating buttonholes, embroidery help, and serger help. Another helpful sub-tab is our "Sewing 101" tab. Learn more about sewing machine needles, different types of stitches, and the best sewing machines for fashion or garment-making.
See Us in Action!
Did you know that we have our own YouTube channel? There, you can watch more sewing machine tutorials specific to your machine, tips, and DIY. Use our exclusive search bar on the right side of our YouTube home page to search through all of our uploaded videos! Join over 217,000 subscribers and learn more about about everything from sewing on denim, to "sew"stainability. 
Click this link to visit our YouTube channel: https://www.youtube.com/user/SingerSewingCompany/featured
Find a Manual, Machine Value, FAQ's, and More!
Visit our "Manuals/Support" tab for more information on common questions, warranties, machine value, and more. To find your machine's manual, just type your machine model into the support tab, and click "View Manuals". Also under the "Manuals/Support" tab, you can find a link titled, "Learn to Sew." If you're having some problems with your bobbin, you're interested in sewing a buttonhole, or you need help with your embroidery machine or serger, this is the first place to look. 

*Pro tip: There are helpful tips hidden in the back of some machine manuals!
If you have questions regarding warranties or return policies, click the "Warranty Centers" button towards the bottom of the page. There, you'll find information regarding your closest warranty center, and our warranty terms. We even have information about archived and discontinued machines! If you have a question about an older model, visit our "Archived Machines" tab located under the "Manuals/Support" tab. All of our machines are 100% tested for quality, so we know many of you have been using the same SINGER® machine for years, and you might feel like you still have some discovering to do. Think of our "Manuals/Support" tab as the primary resource for all things SINGER® and sewing
Visit our "Manuals/Support" tab here: https://www.singer.com/support
As an effort to "go green", all of our machine manuals are now offered exclusively online!
Under the "Manuals/Support" tab, access our Accessory Guide
Our Accessory Guide can help you understand your machine's preferences when it comes to accessories and notions. Explore your creativity with different accessories!
Start at the Table of Contents, find your machine, its category of machine, and discover your sewing potential! The Accessory Guide includes accessories for sewing and embroidery machines, utility sewing, garment sewing, quilting, and more.

*Pro Tip: There's a magnifying glass icon immediately above the digital booklet! After clicking on it, you can search for a specific accessory or notion, and find it in seconds!
Visit our Accessory Guide here: https://www.e-magin.se/paper/m43r0gxn/paper/1#/
We make sewing easy.  
We've provided so many resources for you to make sewing easy. Remember to visit Singer.com often to find new blog posts!
Don't Forget
If you have any questions regarding your sewing experience with us, please email us at [email protected].