Skip to main content
https://svpworldwide.widen.net/content/najyh4aera/jpeg/075691017712.MAIN.jpeg?position=c&color=ffffffff&quality=80&u=xyrryw/upload/q_auto,f_auto/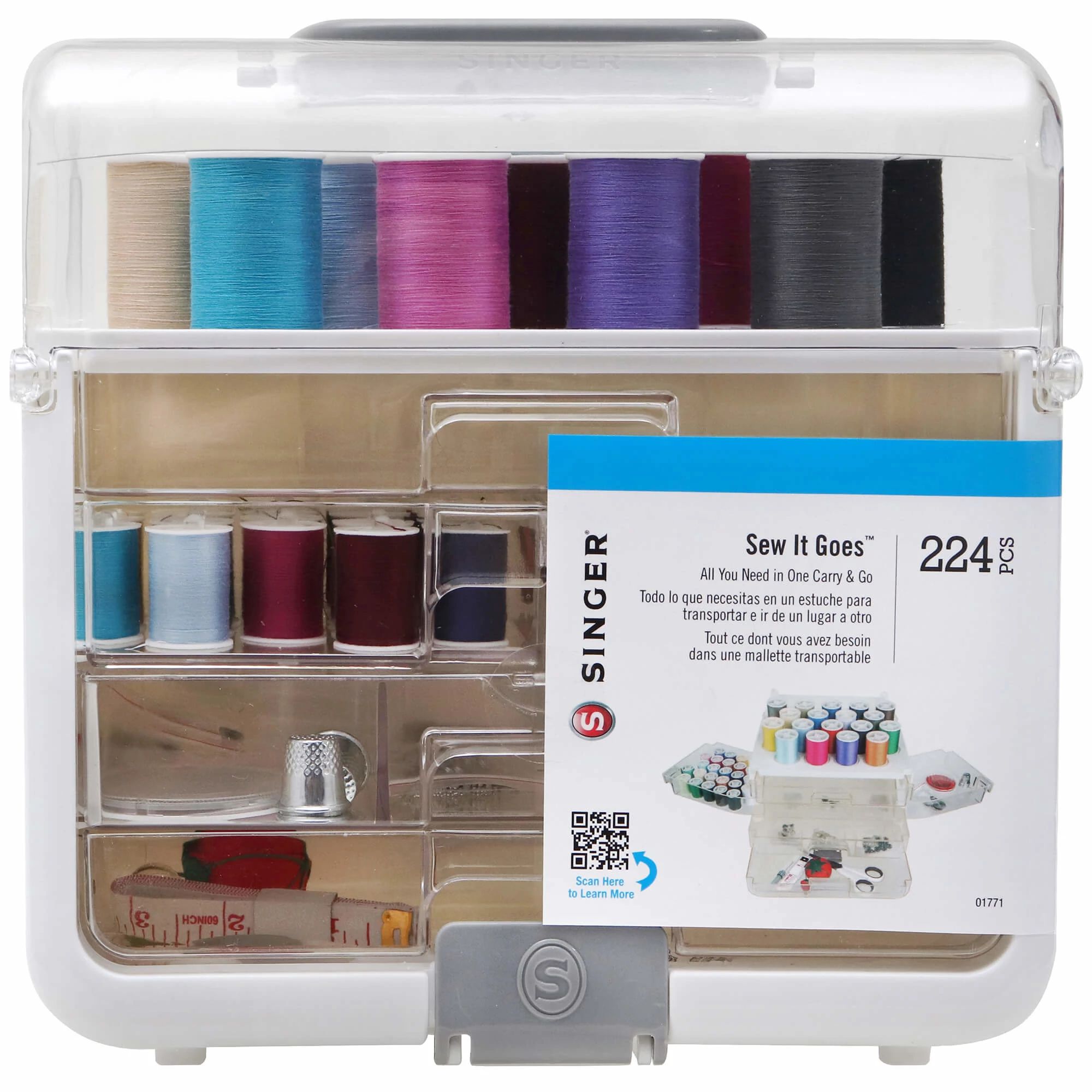 Added to Wishlist
Sew-It-Goes® 224 Piece Sewing & Craft Storage Kit with Classic Colors
Free Shipping & Returns
(continental US)
The Singer Sew-It-Goes is the perfect portable sewing box for projects on the go or at home.
Portable sewing storage system with easy open handle and locking latch for easy transport
Holds 40+ spools of thread and other essential sewing supplies for all your sewing projects
Customizable sewing storage with three convenient removable drawers that can be arranged to fit your workspace
Includes 42 thread spools, assorted hand needles, fabric scissors, and an array of other sewing supplies
Huge assortment of beautiful, classic colors
Its sleek, transparent travel case and customizable drawers allow easy access to its thread organizer and other sewing supplies.
The Sew Essentials+ comes fully stocked with
18 machine sewing thread spools (150 yards each) and 24 hand sewing thread spools (25 yards each) in a variety of classic colors
30 assorted hand needles
5.5 inch fabric scissors
60 inch tape measure
Pin cushion with emery
100 dressmaker pins
Three needle threaders
Three thimbles
Seam ripper
Buttons
Safety pins
Fasteners
When finished, just close and latch the sew kit and it's ready to go.
---
---
---