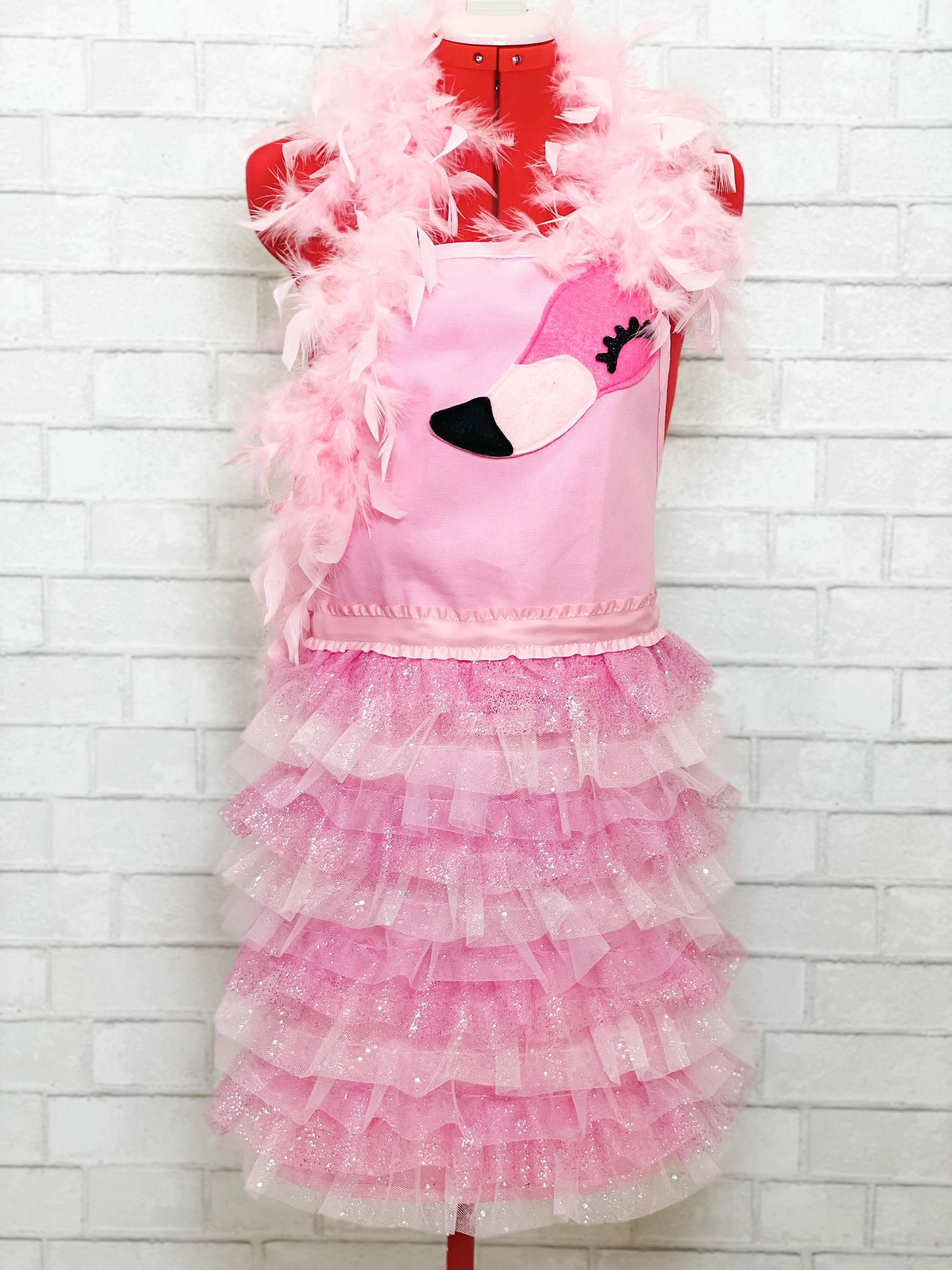 Feathered Flamingo Costume
By
bethany.mccue@…
| Sat, 10/01/2022 - 05:00
Let's get ready for "Spooky Season" with the October #ProjectOfTheMonth it's a quick, last minute Halloween Costume! 
In this tutorial you will learn how to make a Feathered Flamingo Costume using an apron. You can make this with the adult or kid sized aprons available at your local craft store OR you can use our June "Project of the Month" Apron tutorial to make your own apron.
VIEW INSTRUCTIONS
Materials
Everything you need to complete this project in one place. Use this convenient checklist to ensure you have all required materials in your sewing room, or take it with you while you shop for supplies.
Print the included flamingo face pattern

Pink apron in adult or kids size or make your own apron

Felt in assorted colors for a flamingo face
                  We will be using different shades of pink & black. 
Pink ruffled ribbon

Pink tulle ribbon
                   I used 3 different pink tulles that were 6" wide rolls
Pink feather boa 

Spray Basting Adhesive Temporary Bond (optional)

All-Purpose Sewing Thread 

90/14 Universal Sewing Machine needle 

Straight pins or clips

Marking Pen

Fabric scissors

Ruler or tape measure
Featured Machine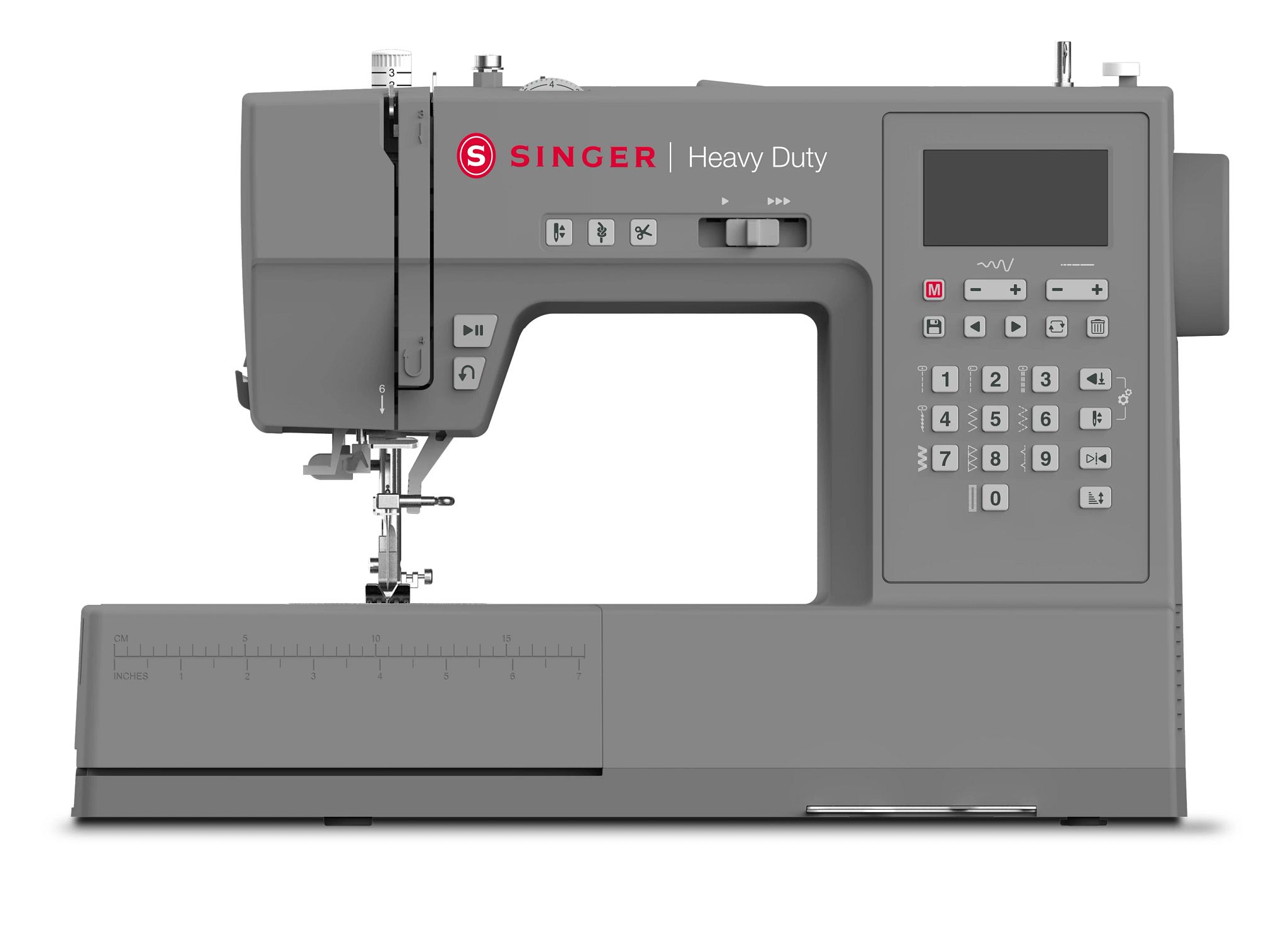 Heavy Duty 6800C Sewing Machine + FREE Bobbin Winder
Computerized, Heavy Duty, View All, Mothers Day Gift Guide, Fathers Day Gift Guide, Sewing Type: Home Decor, Free Gift with Purchase
FREE Bobbin Winder ($30 Value) included in your order
$240 included accessories

586 Stitch Applications

9 One-Step Buttonhole Styles

LCD Screen

Thread Cutter Button

6.4" sewing space (needle to tower) and 4.6" height