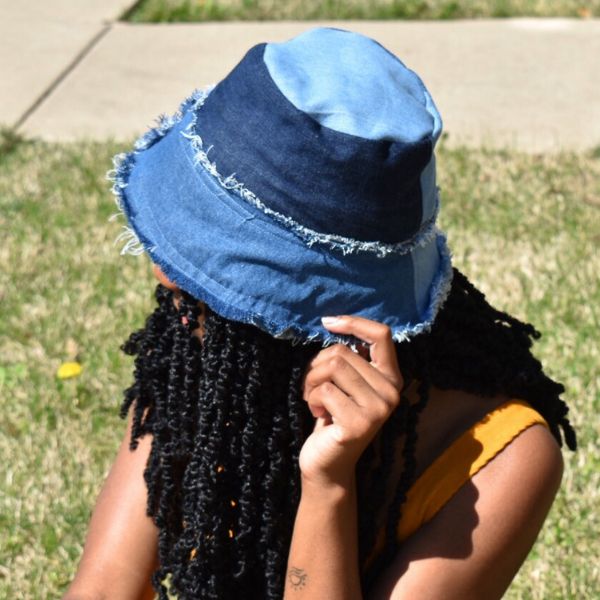 Denim Bucket Hat Upcycle
By
Anonymous (not verified)
| Fri, 04/16/2021 - 07:58
Sew sustainably and reuse the denim you have around your house to create this recycled denim
bucket hat! Personalize your hat by adding different shades of denim, some funky patches, and
decorative stitching.
VIEW INSTRUCTIONS
Materials
Everything you need to complete this project in one place. Use this convenient checklist to
ensure you have all required materials in your sewing room, or take it with you while you shop for
supplies.
o Recycled Denim (have a few different washes)
o Size 90/14 Universal Needles
o Fabric scissors
o Thread - all purpose
o Pins
o Sewing Machine
o Printable Pattern Pieces (Download 1, Download 2, Download 3)