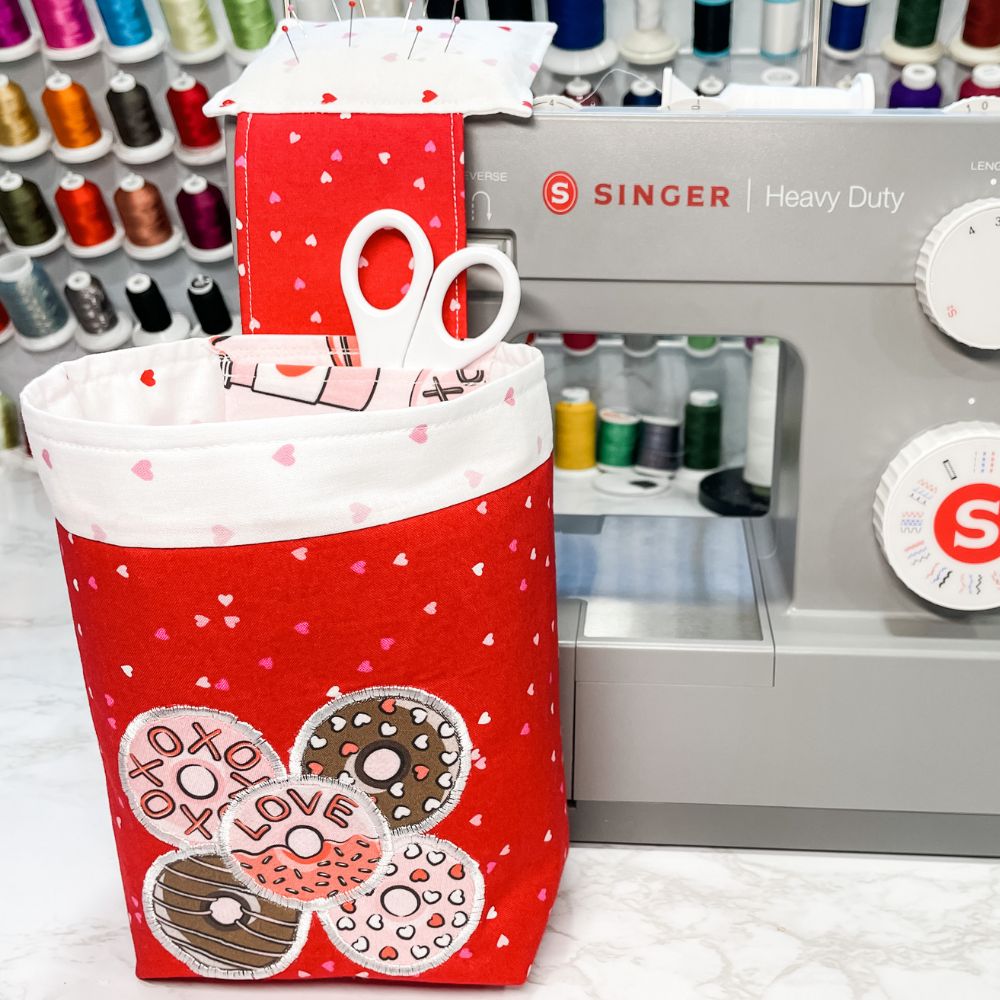 Crafts
Most Popular
Sewing
SINGER® PROJECTS 3-in-1 Sewing Organizer Project Instructions
By
Anonymous (not verified)
| Tue, 01/25/2022 - 18:00
Are you always looking for your scissors?
Is your floor covered in threads? 
Where's a pin when you need it? 
If you can relate to any of these questions then this project is a must-have for you and your sewing room. Our 3-in-1 Sewing Organizer helps solve all these problems in one simple and functional way. The organizer has a thread catcher, pin cushion, and pockets for your small sewing scissors, seam ripper, point turner, fabric pen, etc. The best part is you can take all these must-have sewing notions from your sewing table to the ironing board and back while easily keeping everything organized in one place. This project will keep your sewing space clutter-free and organized so you can continue sewing with ease.
Project by Bethany McCue.
Video Tutorial
VIEW INSTRUCTIONS
Materials
A total of ½ yard of fabric. (See specific cut measurements below). You can use as many different fabric prints as you like or they can all be the same. Use scrap fabrics you have on hand or pick up some pre-cut fabrics at Michaels. 

1/2 yard fusible interfacing

1" Belting/Strapping cut to 18" long

Rice, Sand or Crushed Nut Shells for pin cushion

All-purpose Sewing Thread (this can match or contrast your fabric)

90/14 Universal Sewing Machine needle

¼" Piecing Foot (optional)

Open Toe Foot or Clear Decorative Foot (optional for applique)

Paper Backed, Sewable Double-Sided Iron-On Adhesive (optional for applique)

Straight pins or clips

Marking Pen

Square ruler

Fabric scissors and/or rotary cutter and mat

Iron