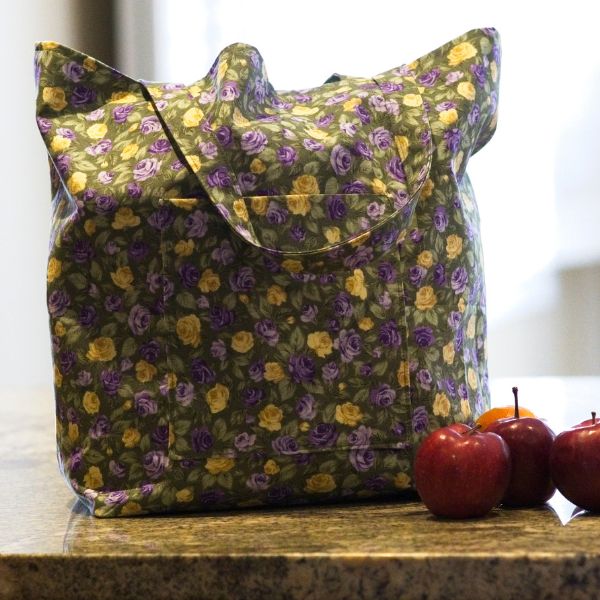 Foldable Reusable Bag
By
Anonymous (not verified)
| Thu, 04/29/2021 - 21:14
Let's do our part by reducing waste by using a Reusable Bag when we go shopping. How many times have you gone into a store and realized you have forgotten your Reusable Bag? Well now because you can fold the bag into its own pocket, you can have it tucked into your purse and always ready when you need it. Once you make one bag you will want to make more using these simple instructions.
VIEW INSTRUCTIONS
Materials
Everything you need to complete this project in one place. Use this convenient checklist to ensure you have all required materials in your sewing room, or take it with you while you shop for supplies.
○ 1 Yard Cotton Print for Outer Bag
○ ½ Yard Cotton Print or Solid Fabric for Bag Lining
○ 50wt Cotton Sewing Thread
○ Rotary cutter, cutting mat and ruler
○ Chalk Marker
○ Pins
○ Thread snips or fine tipped scissors
○ SINGER®️ Universal Needle Size 80/12
○ SINGER®️ ¼" Piecing Foot
○ SINGER®️ Side Cutter Attachment (optional) See the tips for using this amazing attachment at the end of these instructions.
○ SINGER®️ Sewing Machine
○ SINGER®️ Iron
Featured Machine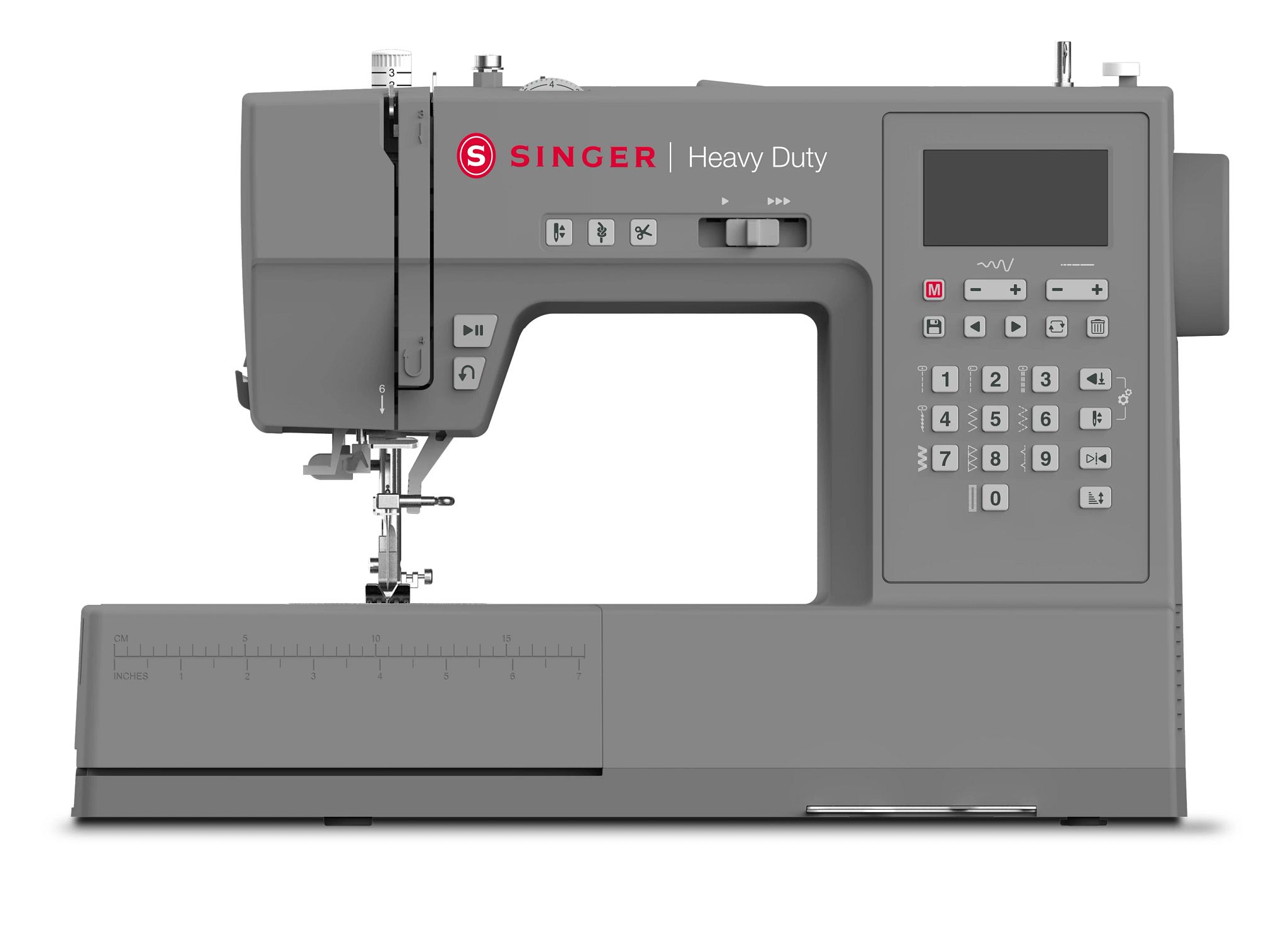 Heavy Duty 6800C Sewing Machine Refurbished
Refurbished, Computerized, Heavy Duty
Refurbished: 100% inspected & sew tested to meet SINGER Factory Testing standards
$240 included accessories

586 Stitch Applications

9 One-Step Buttonhole Styles

LCD Screen

Thread Cutter Button

6.4" sewing space (needle to tower) and 4.6" height