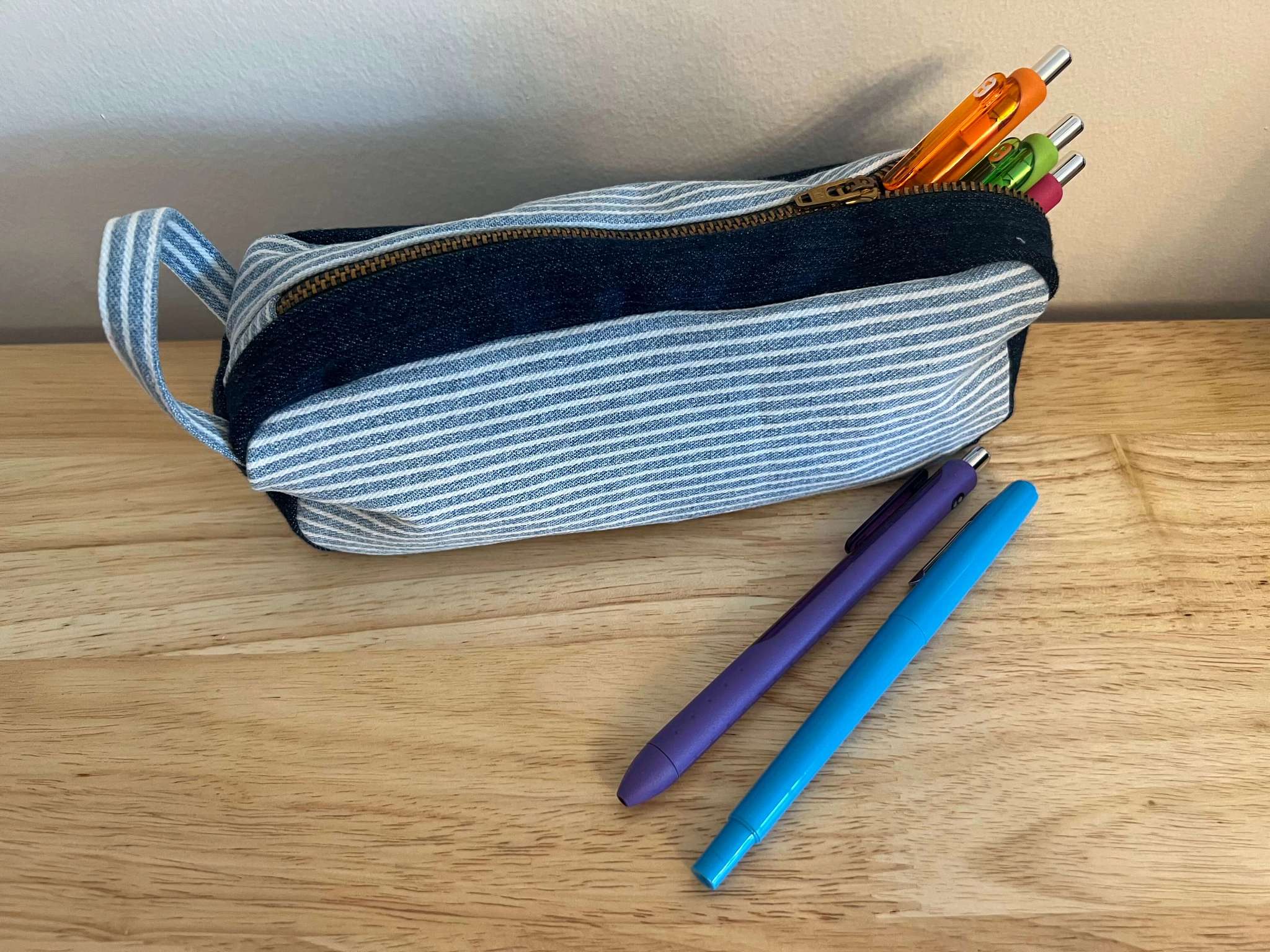 Scrap Denim Pencil Case
By
Anonymous (not verified)
| Wed, 09/13/2023 - 13:07
Instead of discarding your denim scraps, why not repurpose them? Transform your old scraps into a one-of-a-kind pencil holder or purse catch-all. It's a fantastic way to reduce waste while also enjoying a fun and easy DIY project.
VIEW INSTRUCTIONS
Materials
Everything you need to complete this project in one place. Use this convenient checklist to
ensure you have all required materials in your sewing room, or take it with you while you shop for
supplies.

o Denim Scraps
o Thread to match fabric
o 9" Zipper – can be metal or plastic coil, plastic is easier
o Rotary Cutter
o Ruler
o Fabric Marker or Pen
o Pins
o Sewing Machine
o Serger or Overcast Presser Foot
o Iron