Skip to main content
https://svpworldwide.widen.net/content/rwuxtgyh6e/jpeg/Singer_Bestof_Needles_3Pack.jpeg?position=c&color=ffffffff&quality=80&u=9xmdr9/upload/q_auto,f_auto/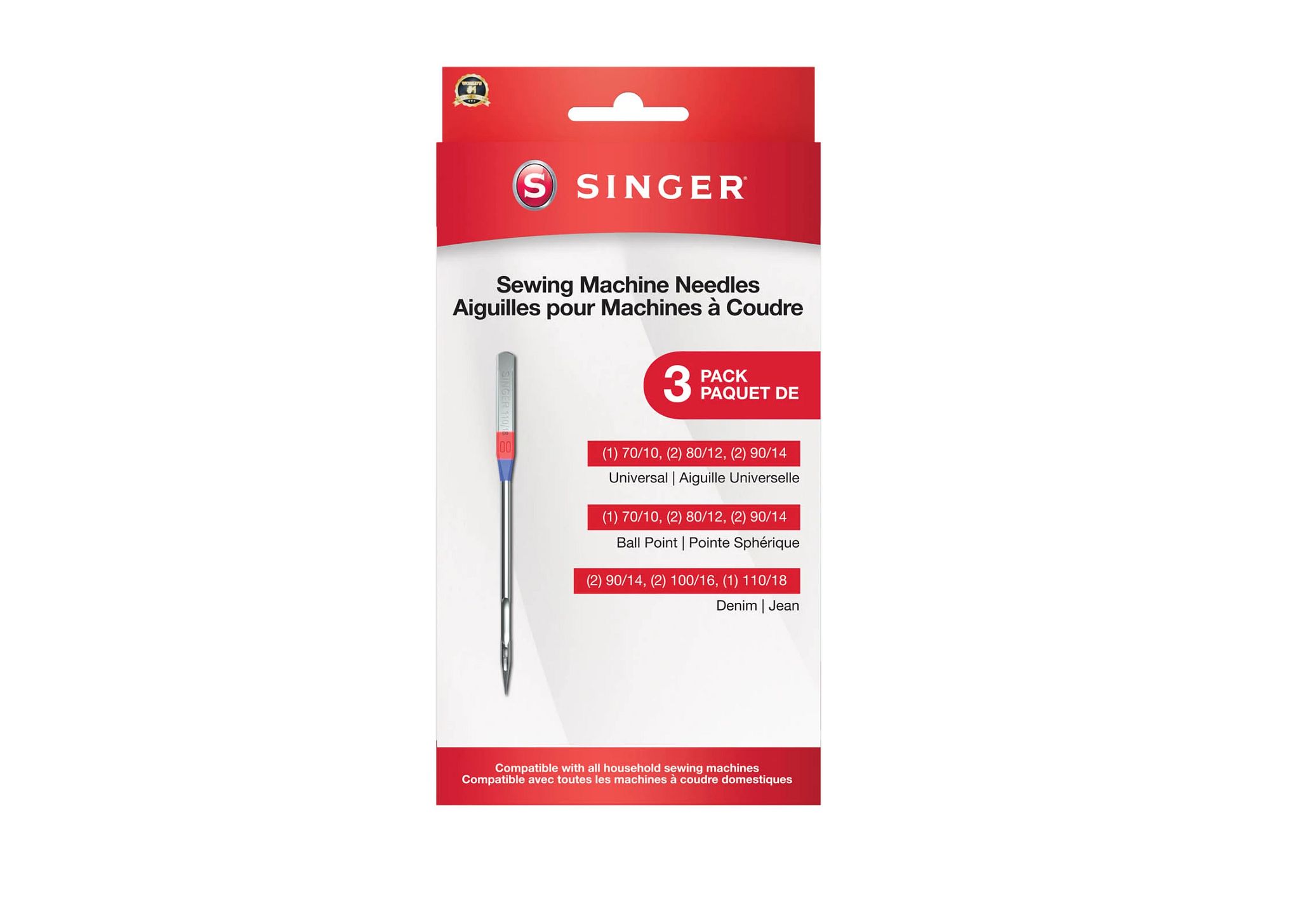 Added to Wishlist
Best 3 Needle Packs Bundle
Free shipping & returns on all orders
TIP: For highest sewing quality, change your needle every 6 - 8 hours of sewing and/or type of fabric. SINGER needles are compatible with all brands of domestically sold sewing machines.
See why SINGER needles are better!
Our Top 3 most popular Needle 5-Packs in Assorted Sizes! (15 needles in total)
Universal Needles
Denim Needles
Ball Point Needles
Our most used and requested needles! Needle packs indclude:
Universal Needles assorted sizes
Easily slips through weave of knits and woven fabric with rounded tip and tapered end.
5-Count
Rounded tip and tapered end
Best for sheer, lightweight and medium weight knit and woven fabrics
Color-codes sizes include 1 size 70/10, 2 size 80/12 and 2 size 90/14 needles
Denim Needles assorted sizes
Reduces breakage and skip stitches due do reinforced blade with the rounded tip and tapered end.
5-Count
Regular point
Heavy Duty needles for stitching a variety of heavier fabrics
Color-coded sizes include 2 size 90/14, 2 size 100/16 and 1 size 110/18 needles
Ball Point Needles assorted sizes
Designed to slide between the yarns of knit fabrics without snagging with a rounded tip.
5-Count
Ball Point design
Best for medium to heavy-weight knit fabrics
Color-coded sizes include 1 size 70/10, 2 size 80/12 and 2 size 90/14 needles
---
---
---